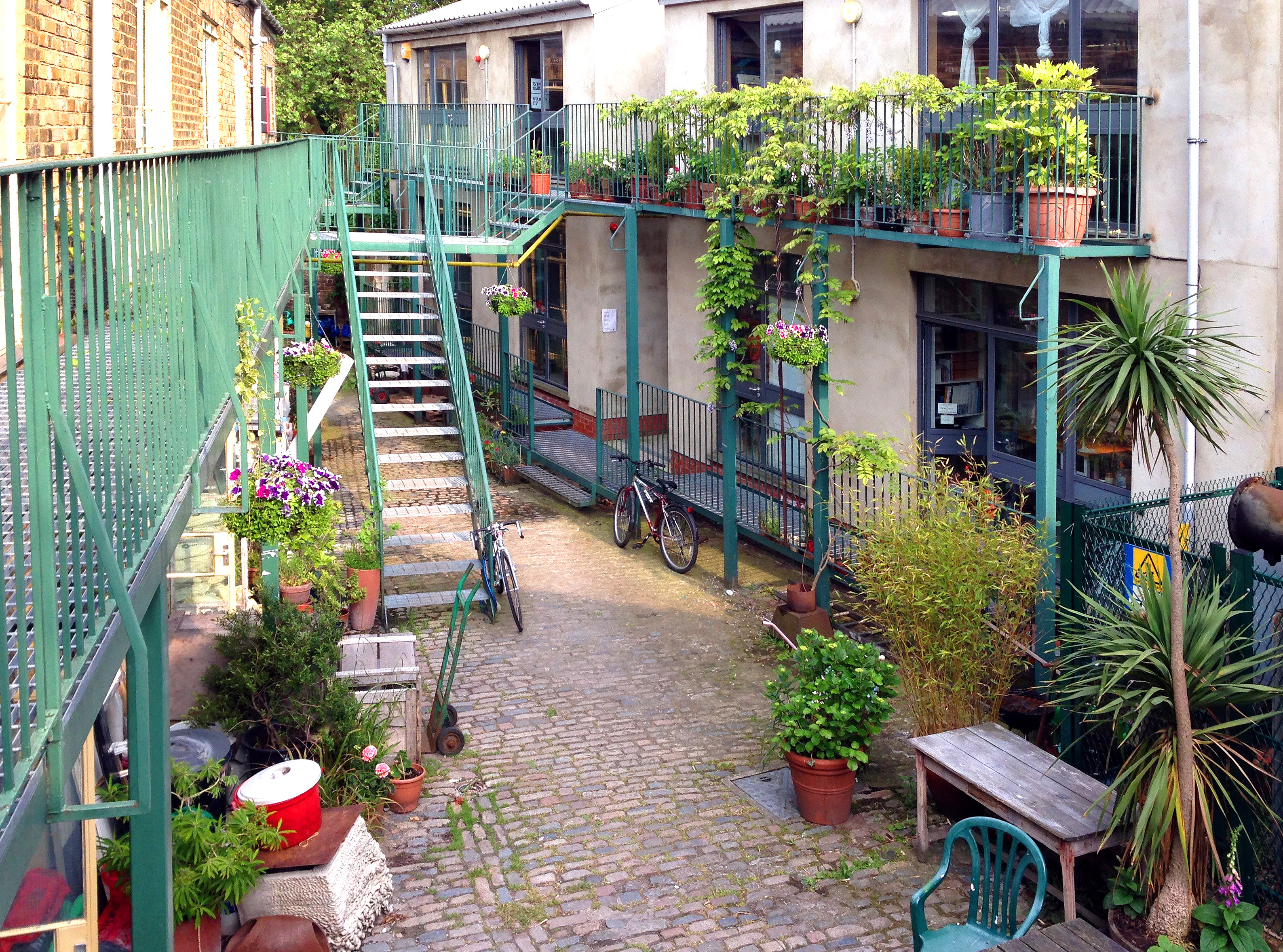 The Chocolate Factory N16 is home to 27 studios of artists, authors, illustrators, ceramicists, printmakers, lighting designers, illustrators, painters, photographers, film makers and graphic designers.
We open our doors to the public once or twice a year where you can visit our studios and view new work for sale and buy direct from the the artists and makers. Check the Open Studios tab for upcoming dates.
Join our mailing list
Follow us on Instagram
Like us on Facebook
Follow us on Twitter
History
In 1994 when Keith Ashley was looking for a studio for himself, he came across a derelict Victorian building at the end of a mews off Stoke Newington High Street. It had been a chocolate factory until 1959, but had fallen into disuse. Despite its dereliction it was an attractive building around a cobbled yard with lots of character and a warm atmosphere. Although somewhat daunted at first, Keith bought the building and converted it to provide 13 studios for artists and the Chocolate Factory N16 began its new life.
In no time the studios were full, so when the building next door became available, that too was bought and rebuilt to create another 14 studios. Work was completed in January 2007.