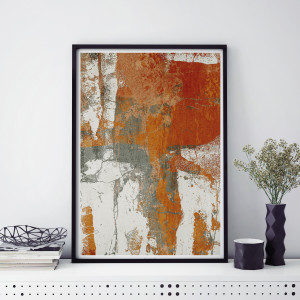 Bronagh Kennedy
Fine Art Prints
Studio G9
Hi, I am a London based artist producing giclee fine art prints inspired by my previous career as an Urban Designer and landscape architect and combines my love of architecture, cityscapes and maps. I am particularly interesting in capturing the intricate patterns and textures found all around us in the built and natural environment, or what I like to refer to as Found Art. I love photographically capturing these found art works on my many walks around the cities and landscapes I visit with a camera never far from my side. I then working digitally to play with texture, composition, colour and pattern to create contemporary abstract fine art prints using my own unique style. All prints are printed to order in my London Studio and posted directly to you. I use only the finest quality papers and archival pigment inks to create prints that remain vibrant for a lifetime.
ONLINE ART GALLERY
Bronagh Kennedy Art Prints and are only available online, direct from the artist via her on line gallery, Not on the High Street and Esty
BronaghKennedy.com
CONTACT
If you have any questions or queries please do not hesitate to contact me via phone or email.
PHONE: 07747635762
EMAIL:bronagh.kennedy@btinternet.com
BACKGROUND
Bronagh launched her first collection of London Art prints, depicting some of London's iconic buildings and cityscapes, during the London Design Festival in September 2012 with great suggest and she launched her online art gallery soon after. The London Art Prints collection was quickly followed by New York Art Print collection; Paris Art Print collection; Belfast Art Print collection (the city where Bronagh was born and grew up) with a small selection of images from Newcastle upon Tyne, San Francisco and Brighton. Whilst this collection is still popular In recent years I have moved to a more abstract style and am exploring the creative potentials of digital and hand printing.
For Further information, to browse the full collection and to purchase please visit my on line gallery or if you have any questions please contact me
WHOLESALE
All my art prints are available for wholesale. Please contact me directly to discuss your requirements and arrange for a quotation.
COMMISSIONS
In addition to her art prints Bronagh is also happy to undertake commission work to create bespoke artwork of your building or location for corporate and private clients and has to date provided art prints for a number of corporate and private clients. Please get in touch to discuss your requirements and arrange for a quotation or meeting.