Lydia Bauman F9
http://lydiabauman.com/gallery/just-take-me-home-studio-sale/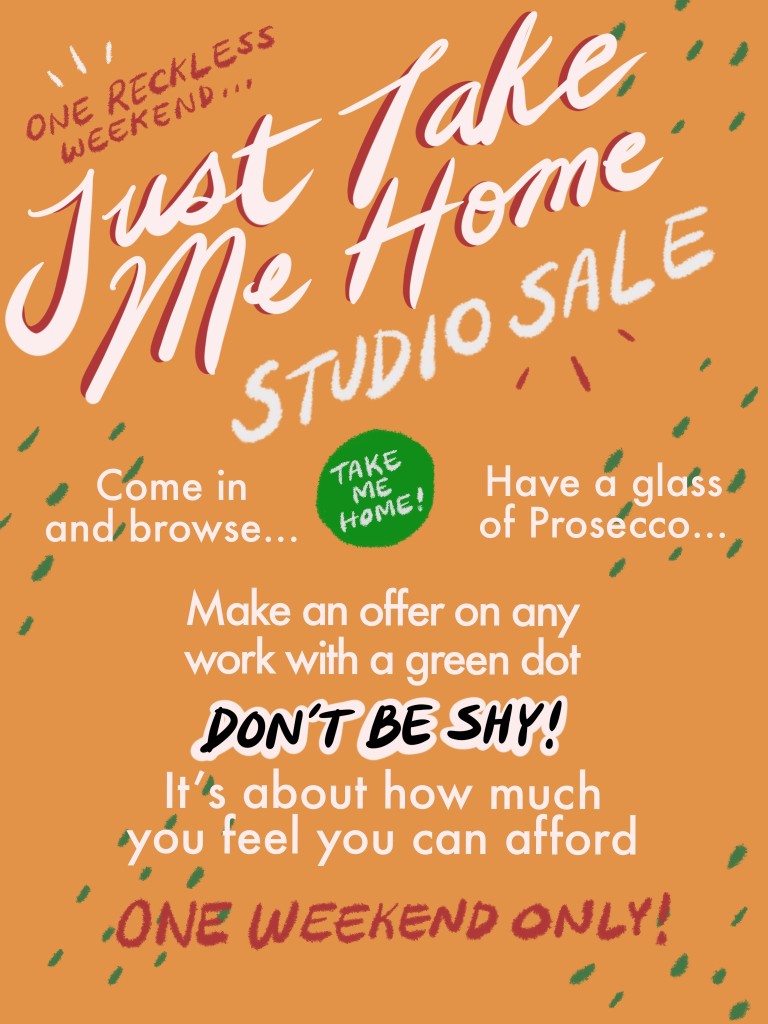 During our Winter Open Studio weekend …!
http://lydiabauman.com/gallery/just-take-me-home-studio-sale/ 
In an attempt to make space in my ever more congested studio at the Chocolate Factory, I'm holding a Just Take Me Home Studio Sale
Many items – marked with a green dot – will never be exhibited again and just need a good home. For that reason, in a reversal of the usual practice, I'm not telling you how much you need to pay for a piece you love – you tell me.
If you see something you love enough to take home – make me an offer!
all offers happily considered
This is an opportunity to pick something up inexpensively from amongst rarely or never seen pieces from right across my career – from still life to landscape, from sketch to finished work, small and large, on paper, canvas and panel, in a variety of media, some highly experimental.
The inventory below contains a selection of what is available and you can make your bids from today or by visiting during Chocolate Factory Open Studios 30 Nov – 1Dec
http://lydiabauman.com/gallery/just-take-me-home-studio-sale/  
.Contact: lydia.bauman@googlemail.com