2019 Open Studios
30 November & 1 December
11-6
Opening Night is on 29 November 6-9pm
The Open Studios at the Chocolate Factory is a wonderful opportunity to meet the craftspeople, artists and designers at the Chocolate Factory; to see their creativity first hand, and often before anyone else, as it emerges inside the studio. The Chocolate Factory is a well-established community of workshops, which is home to many world-renowned creative practitioners and well worth visiting. Our studio doors will be open to the public from 11-6 on Saturday and Sunday with an opening night on Friday 6-9pm.
Free Entry
Where? The Chocolate Factory N16, Farleigh Place, Stoke Newington, London, N16 7SX.
Nearest Stations Dalston Kingsland, Dalston Junction, Rectory Road.
Buses 67, 76, 149, 243
Parking Limited on-street paid parking nearby.
Winter Open Studios will be on 30 November and 1 December 2019
About the Chocolate Factory
The Chocolate Factory N16 is part renovated, part purpose built studios tucked away in the heart of Hackney. This intriguing hidden gem of 27 studios is home to a thriving community of artists and designer makers. Each individual studio has a life and character of its own, built around a pretty cobbled courtyard, nestled off a quiet residential street between Dalston and Stoke Newington.  The Open Studios Weekend is a unique opportunity to take a look behind the scenes, meet the artists and buy direct from their studios.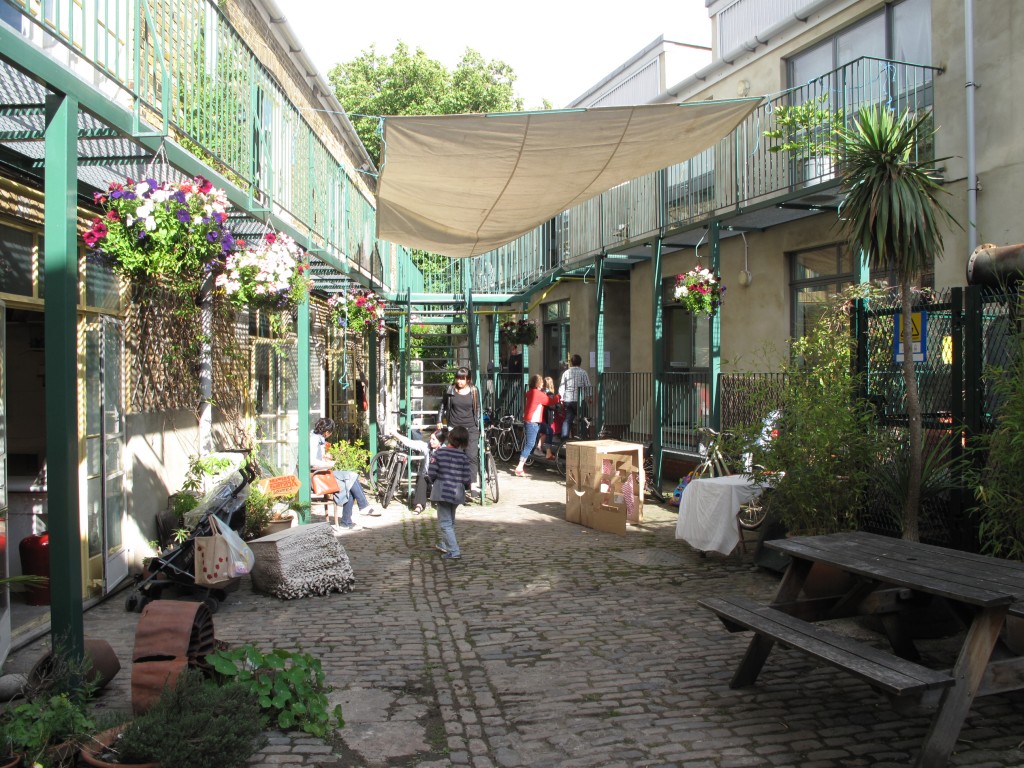 The Chocolate Factory N16, Farleigh Place, London N16 7SX chocolatefactoryn16.com
Click here for previous blog entries about Open Studios
Save
Save
Save