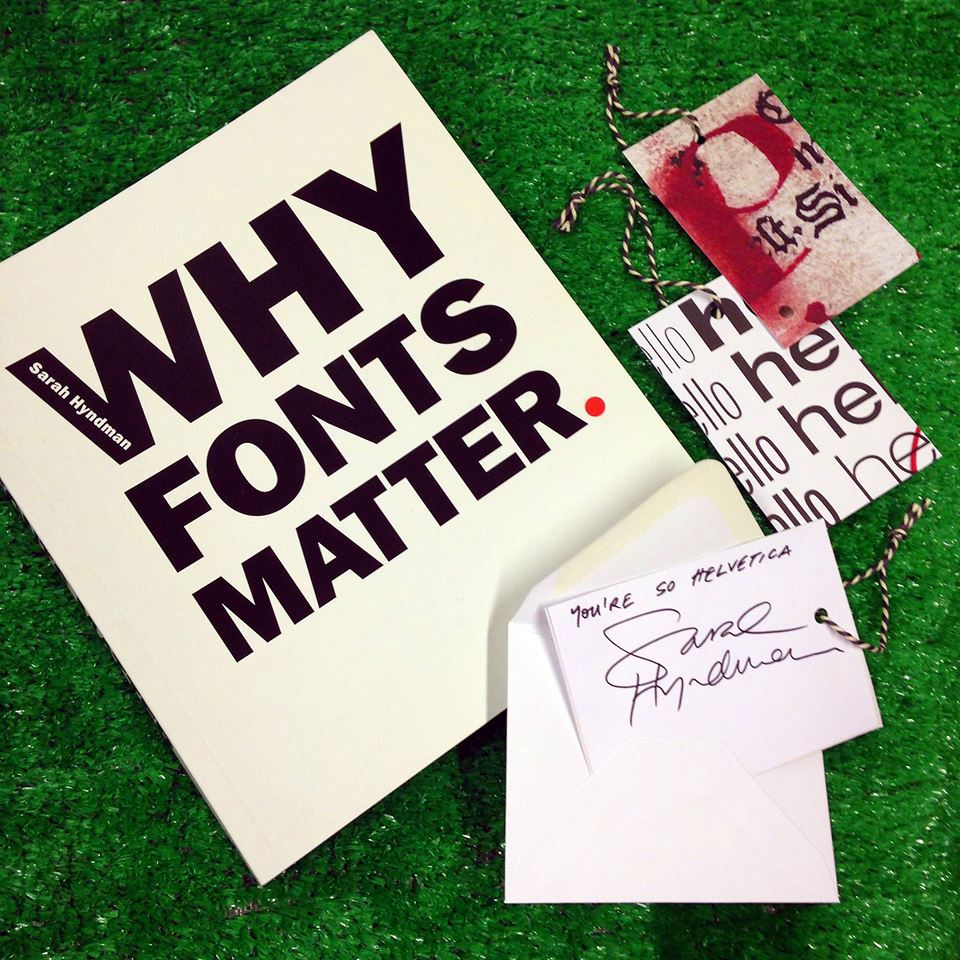 Are you buying a Christmas gift for the design savvy person in your life? The Chocolate Factory's Sarah Hyndman will sign copies of her book Why Fonts Matter (Penguin/Random House) at Open Studios Weekend. Click here to read Amazon reviews and purchase a copy in advance.
Alternatively send her an email at sarah(a)typetasting.com with a UK address and a message and she will post you a signed gift tag to accompany your present.

"Fun" "Brilliant" "Inspiring" "Eye-candy" "Enlightening"
Read all Amazon UK reviews.
It's Nice That, Sunday Brunch, New York Times
"A fascinating insight into how type can influence our feelings, our senses, and even our taste" Professor Charles Spence, University of Oxford.
Continue reading to look inside…